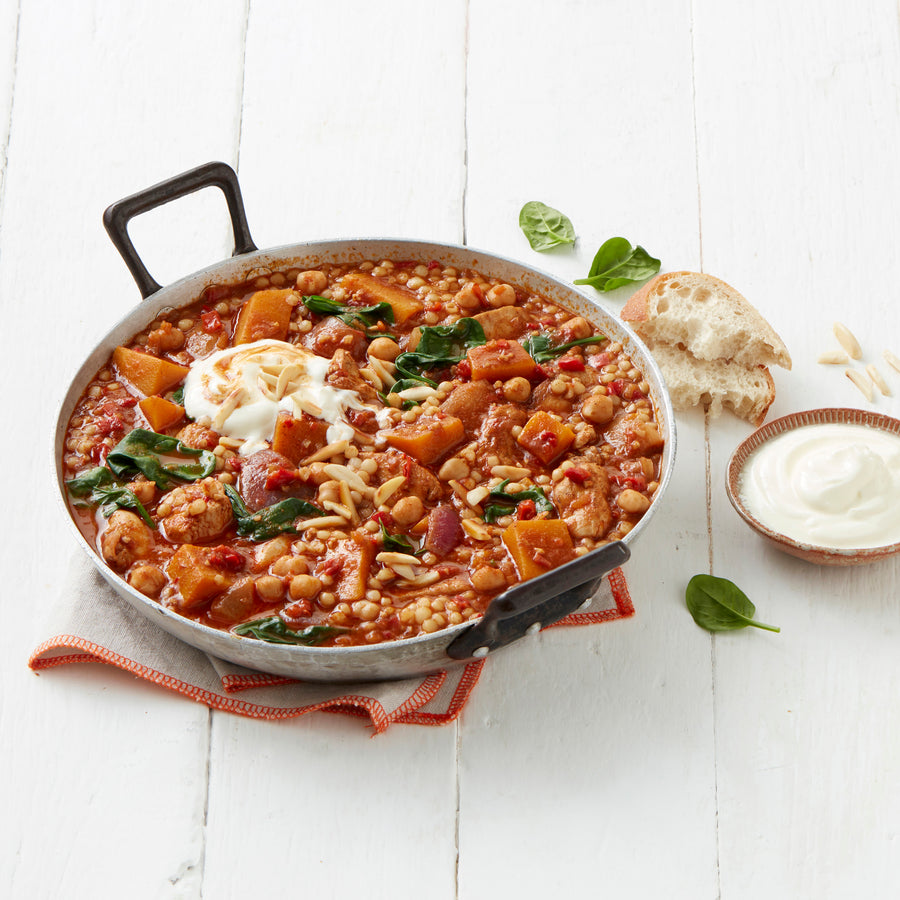 Ingredients
600g chicken breast
1 red onion
¾ cup pearl couscous
1 can chickpeas
500ml chicken stock
2 cups pumpkin
100g baby spinach
---
Directions
1. Heat 1 tablespoon olive oil in pan. Add diced onion and diced chicken. Cook until brown
2. Add pearl couscous, drained chickpeas, diced pumpkin, stock and the contents of this jar, using the stock to rinse out the jar.
3. Stir to combine. Cover with lid and simmer for 20 minutes. Stir occasionally.
4. Remove from heat, Add spinach and stir through.
5. Rest for 5 minutes before serving. Serve with slivered roasted almonds, Greek yoghurt and crusty bread.