The manifesto we live by
We are a proud Australian family with an unwavering passion to make your favourite dishes taste even better. 
It all started when we first crafted a surplus of strawberries into a rich jam via Grandma's pan.
Six generations later, our business continues to grow. As does the homemade love we add to each and every jar and bottle.
One of our greatest pleasures is to hear about all the "Wow"s, the "Mmm"s and the "Oh-yes-this-is-fantastic!"s that you create in your family kitchen thanks to the fresh produce that we transform in ours.
That's why each and every jam, sauce and condiment we create on the Beerenberg farm has to be the best-tasting product in its class.
Otherwise, we won't place our name and, therefore, reputation on it.
And it's how we can guarantee your family will love it just as much as ours.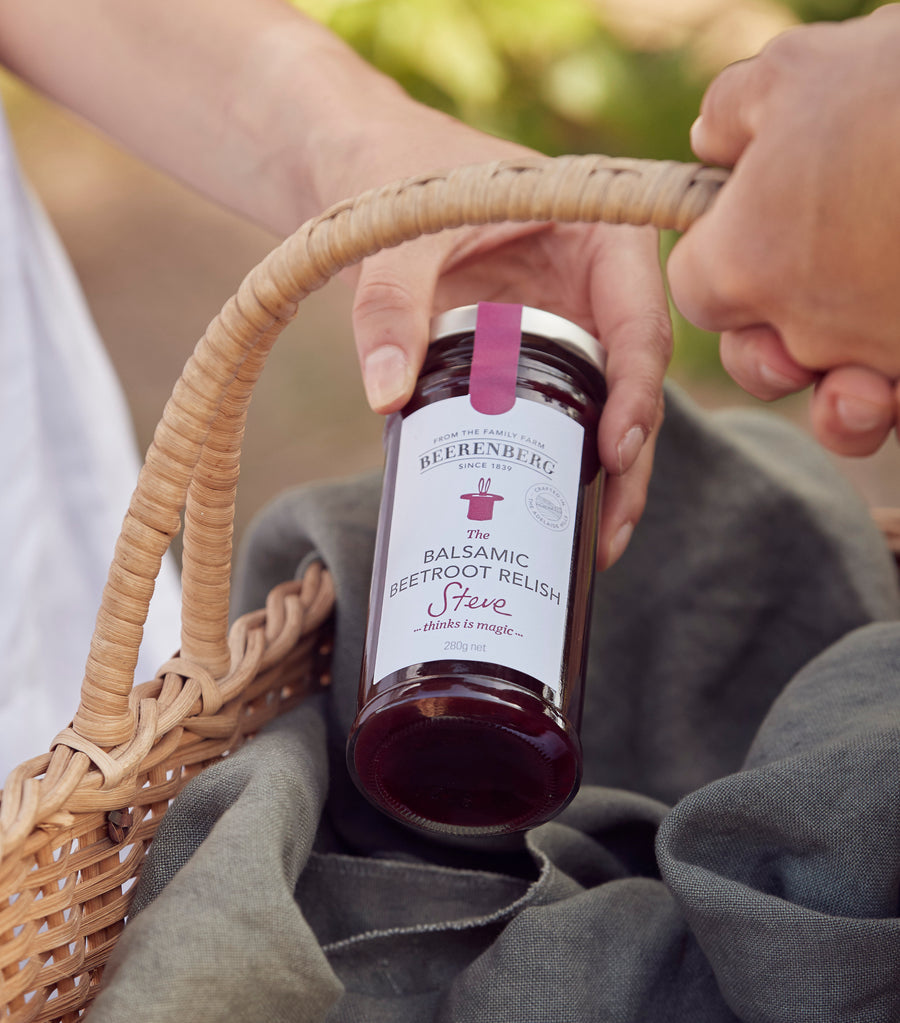 The values that guide us
Authenticity
For six generations our family has been committed to ensuring our customers experience a true taste of the farm – real ingredients, real craftsmanship, real experiences.
Homegrown
We pride ourselves on authentic, delicious, homemade recipes made right here on our farm in the Adelaide Hills and brought to you by the wonderfully committed people behind the brand – the family of Beerenberg.
Excellence
We believe in excellence; from the fruit and vegetables we farm, to the people we employ, to our methods and processes. The results speak for themselves, and we're stocked in 24 countries, 5-star hotels and on airlines.
Heart
An Australian-owned company with a lot of heart, that's who we are. Each and every member of the Beerenberg team is passionate about creating jams, sauces and condiments that truly inspire. 
Delight
A mouthful of jam, a spoonful of sauce; the taste, the expression, the moment when someone realises they are experiencing something truly delightful – that's the sole reason we do what we do.