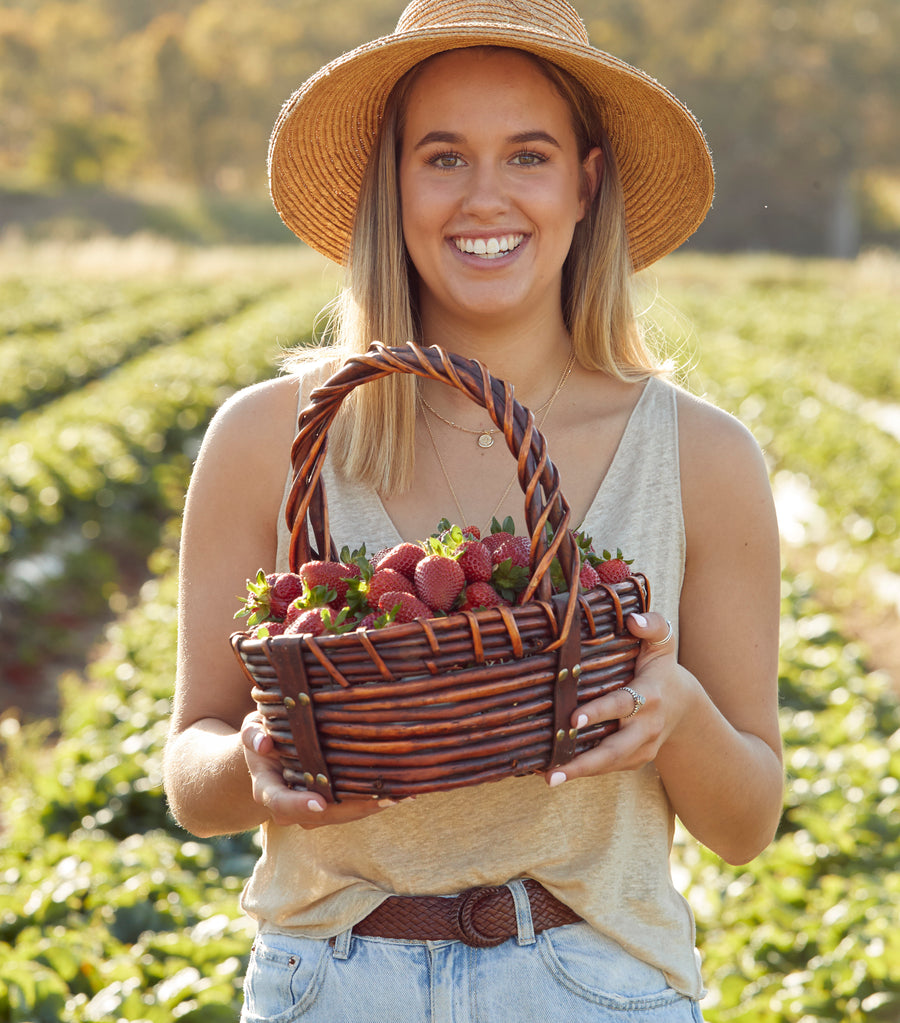 Open today
9AM - 4:15PM (LAST ENTRY)
More about strawberry picking at Beerenberg
VISIT OUR STRAWBERRY FARM IN THE ADELAIDE HILLS
Explore a quaint little village influenced by Germany right here in South Australia.
Hahndorf is a town located 30 minutes outside of Adelaide's CBD in the Adelaide Hills.  Explore things to do in our beautiful town here.
Surrounded by farms, wineries, and gourmet experiences, Hahndorf is known for its German architecture and style and has a population of just 3,000. And it's also where we call home. Located just outside of this historic German township, you'll find The Beerenberg Family Farm.
Getting Here
Getting to Beerenberg Farm is easy: it's a simple 30-minute drive from the Adelaide CBD or if you're already enjoying the sights of Hahndorf, we're just a 300m walk from the end of the main street.
We have ample free parking available on-site and there is also a bus stop right outside our farm shop.
The history of Hahndorf
So, how did a German-inspired village make its way into the Adelaide Hills?
Founded in 1839, the town was settled by Lutheran migrants from Prussia (now modern-day Poland). Almost 200 Prussians set sail on the Zebra, arriving at Port Adelaide on the 28 December 1838. 
The town was named after the Zebra's Danish Captain, Dirk Hahn. Our ancestors were on that boat and settled on the land that we still call home today.
The main street, Mount Barker Road, is filled with authentic artisan shops filled with premium handmade goods, and delectable produce including cheese, honey, handcrafted chocolates, and wine.
You'll also find quintessential German gastronomy from the local pubs, inns, restaurants, and craft breweries.
The best way to experience the charm of Hahndorf is by foot, so park the car and wander up and down the main street. Perfect for all ages, kids will also take delight in exploring the lolly shops, gingerbread cafe, mini-golf green, magical fairy garden, and unique cuckoo clock store.
Historic Hahndorf is Australia's oldest surviving German settlement, and a must-visit destination for locals and tourists alike. We can't wait to welcome you to Beerenberg Farm in Hahndorf.