Open today
9AM - 4:15PM (LAST ENTRY)
More about strawberry picking at Beerenberg
From the family farm
Since 1839, Six Generations Of Our Family Have Lived And Farmed On The Beerenberg Family Farm, In Hahndorf, South Australia.
Today, we're still 100% family-owned and all our delicious homemade Australian jams, chutneys, gourmet relishes, and sauces are made right here.
We can't wait for you to visit our strawberry farm in Hahndorf and experience the joys of picking your own strawberries and exploring our farm shop. You can also enjoy fresh food and drink in our farm cafe, and take part in tastings, cooking demonstrations and more. We can't wait!
You can buy our 100% Australian-made jams, chutneys, gourmet relishes and sauces in our on-site farm shop, or discover your favourites online.
Made by our family, and enjoyed by yours.
Who's behind the labels
Meet the people behind the products you love. We're so proud of our Beerenberg family that you'll even find their names on our jams, chutneys, relishes, and sauces. Meet the faces behind the flavours, here.
---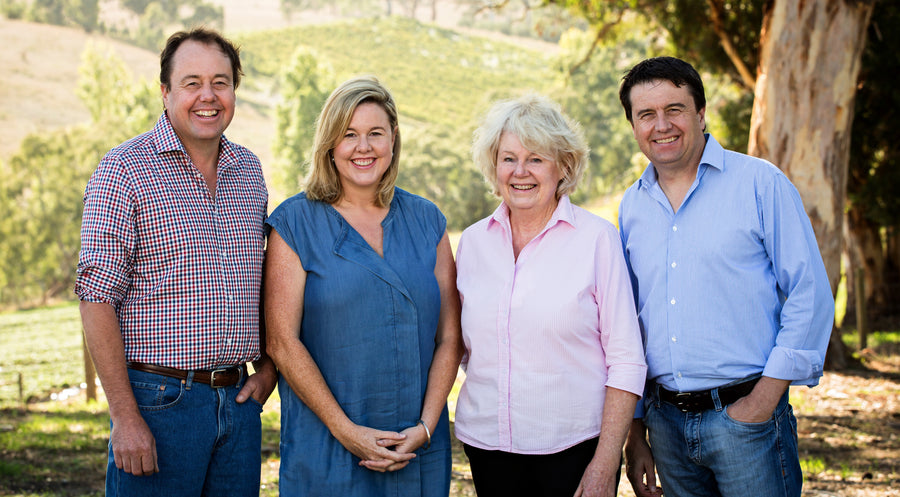 Our family has been farming this land in the Adelaide Hills for almost 200 years. We're proud to continue this long tradition of land stewardship and food craftsmanship at Beerenberg Family Farm, and we love sharing a taste of country life with everyone who enjoys our products or visits our farm for strawberry picking. That's why we plan to keep doing it for another 200 years - or more.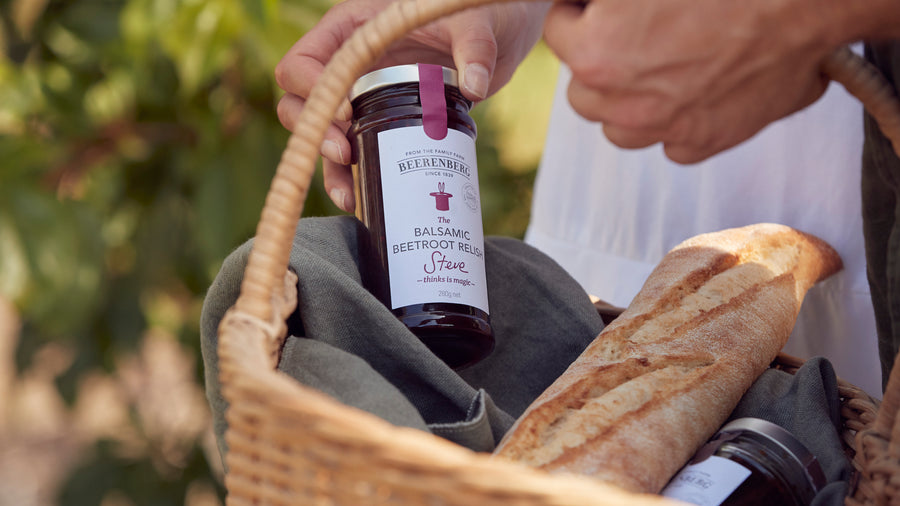 ---