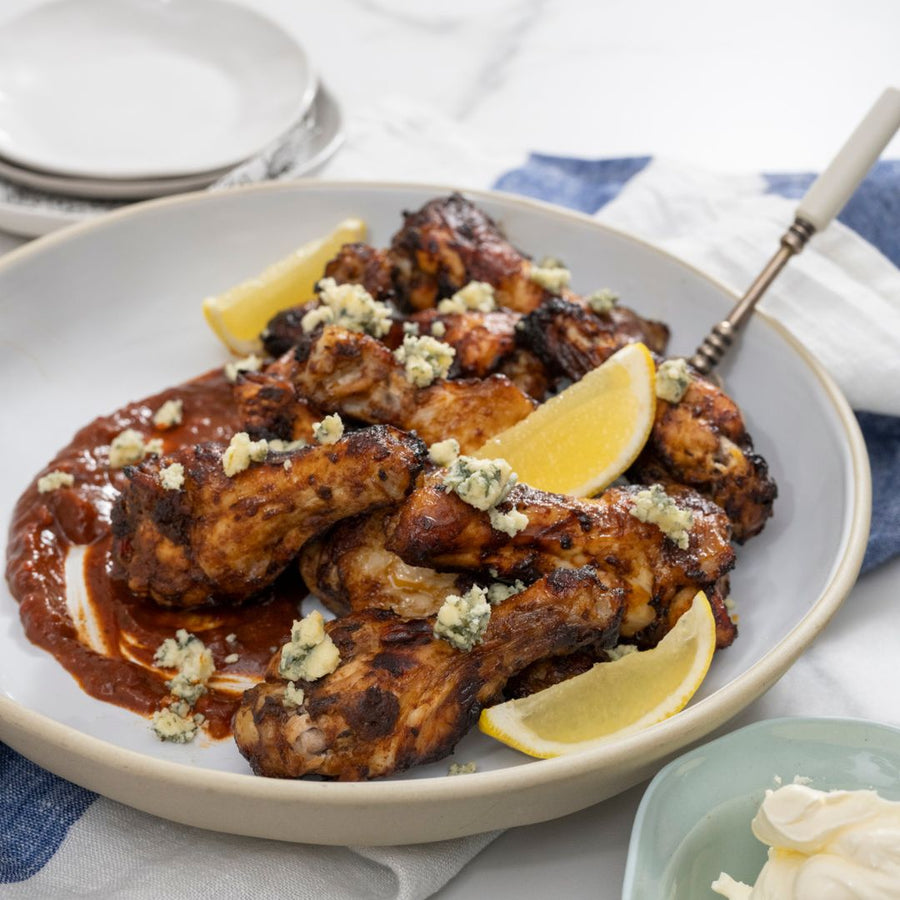 Ingredients
---
Directions
Toss chicken drumettes in Beerenberg Chicken Chorizo Paella 30 Minute Meal Base and Beerenberg Chilli Sauce. Cover and refrigerate for 3 hours.
Set to air fryer to 180°C with the timer set for 35 minutes.
Place chicken, in a single layer in the basket, reserving marinade. Cook, turning chicken until golden and cooked through.
Meanwhile, pour remaining marinade into a medium frying pan. Bring to the boil over high heat and cook for 5 minutes or until sauce thickens and reduces. Pour sauce into a large heatproof bowl. 
Add the chicken to the sauce and toss to coat.
Serve with blue cheese crumbs scattered over the wings.