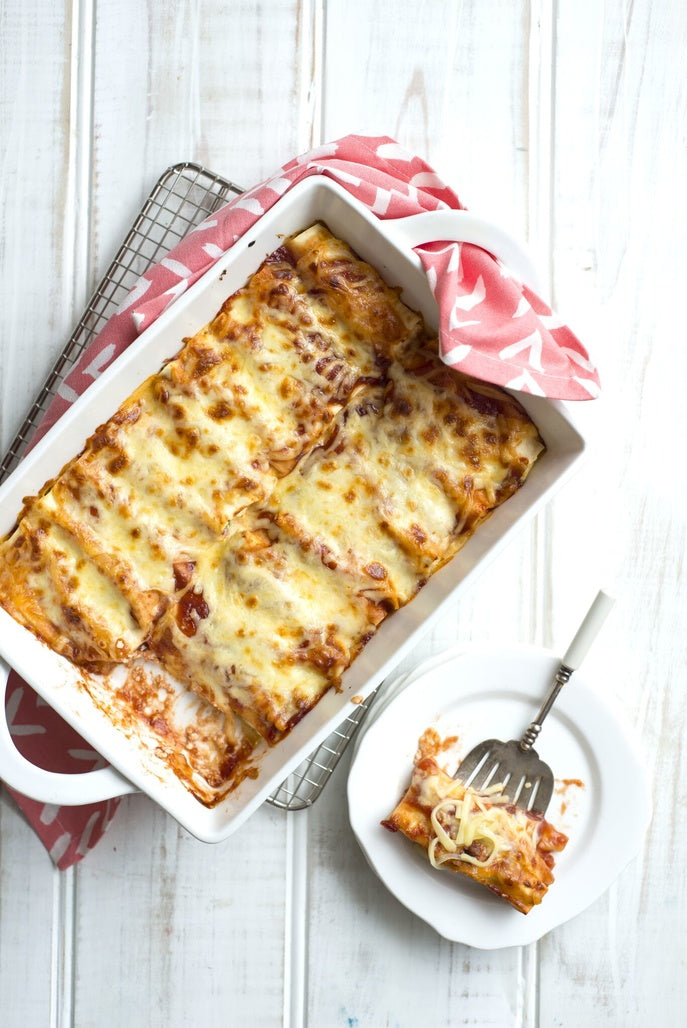 Ingredients
1 cup water
Pinch of salt and pepper, to taste
1 x 375g packet fresh lasagne sheets
100g grated tasty cheese
---
Directions
Preheat the oven to 180 degrees C. Grease a baking dish (with oil spray or oil and brush).
Heat the olive oil in a sauepan, add the garlic and minced beef.  Cook over medium heat to brown, breaking up the mince with a wooden spoon.
Add the Beerenberg Tomato Sauce and water and allow to simmer for 10 to 15 minutes or 'til a little reduced.
Season to taste with salt and pepper.  Allow to cool a little.
Cut the lasagne sheets into half.  Place a spoonful of the meat mixture on the pasta sheet and gently roll up.
Place the lasagne rolls into the greased baking dish.  The rolls need to fit snug into the dish.  Drizzle the top of the rolls with any remaining sauce.
Sprinkle with the grated cheese and bake in the oven for 20 minutes or 'til glolden on the top.