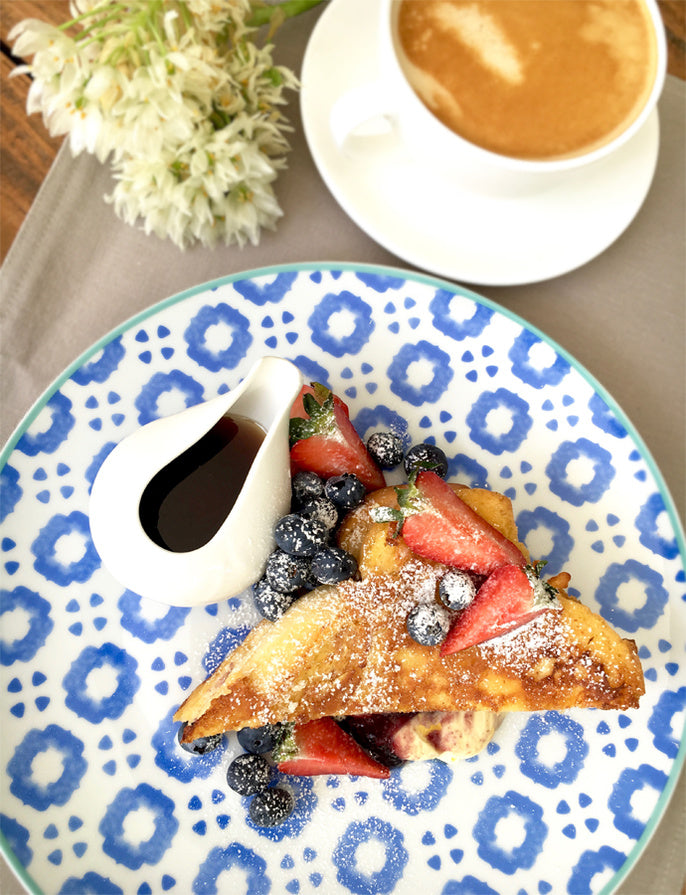 | | |
| --- | --- |
| Preparation time: | 5 mins |
| Cooking time: | 5 mins |
| Serves: | 2 |
Ingredients
2 slices bread, very thick
1 tablespoon Beerenberg Blueberry Jam
1 tablespoon mascarpone
1 egg
2 tablespoons milk
1 tablespoon butter
fresh berries and maple syrup, to serve
Method:
Generously spread the Beerenberg Blueberry Jam on one slice of bread. Top with the mascarpone and remaining bread to form a sandwich.
In a small bowl, whisk together the egg and milk, before pouring onto a plate. Add the sandwich to the egg mixture, and soak on each side until all of the egg mixture has absorbed.
Heat a frypan over medium heat, and add the butter to melt.  Then add the sandwich and fry for a few minutes on each side, until golden brown. Remove from the heat, slice in half, and top with berries and maple syrup.