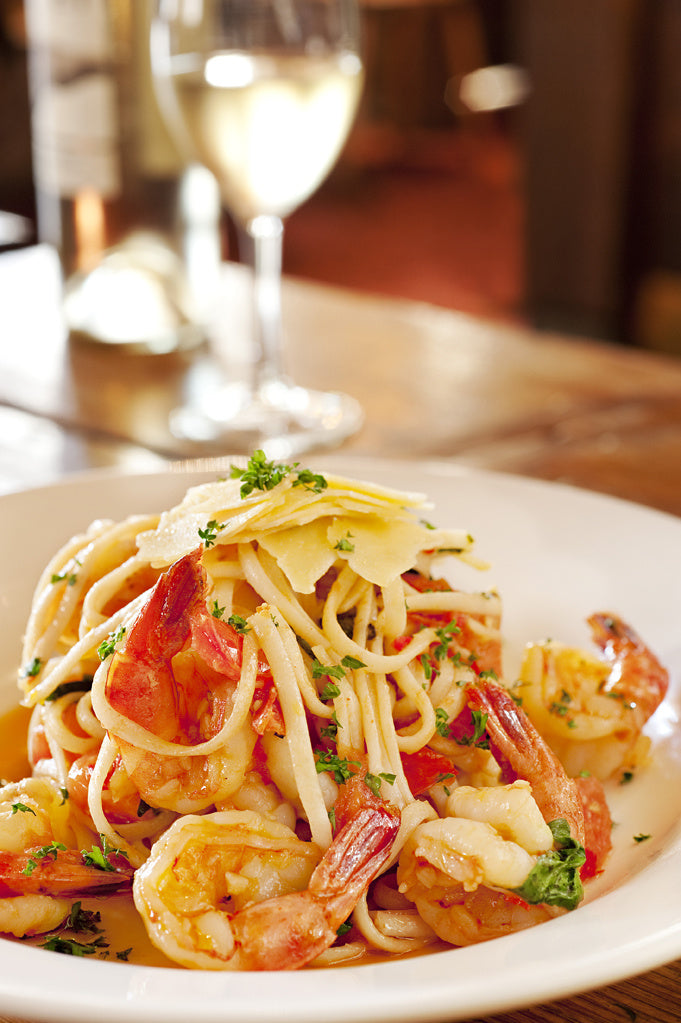 Ingredients
500 grams dried linguine pasta
¼ cup Beerenberg Australian Extra Virgin Olive Oil
500 grams medium green prawns, peeled and deveined, tails left on
1 small red chilli, finely chopped
2 garlic cloves, crushed
1 tablespoon lemon juice
2 medium roma tomatoes, roughly diced
½ bunch fresh basil leaves, roughly chopped
2 tablespoons Beerenberg Chilli Jam
Cracked black pepper and salt to taste
½ cup shaved parmesan cheese
---
Directions
Cook pasta in a large saucepan of boiling, salted water according to packet instructions. Drain the pasta, leaving one to two tablespoons of water in the saucepan to prevent the pasta sticking together.
In a large saucepan heat the Beerenberg Australian Extra Virgin Olive Oil on medium. Cook the prawns for two to three minutes or until they begin to change colour. Add the garlic, chilli and lemon juice to the pan and cook for a further one to two minutes. Then add the tomato and cook for a further two to three minutes.
Take the pan off the heat and stir through the Beerenberg Chilli Jam and the basil. Add the cooked pasta, stir to combine and season with salt and pepper to taste. Divide between four pasta bowls and garnish with the shaved parmesan cheese.