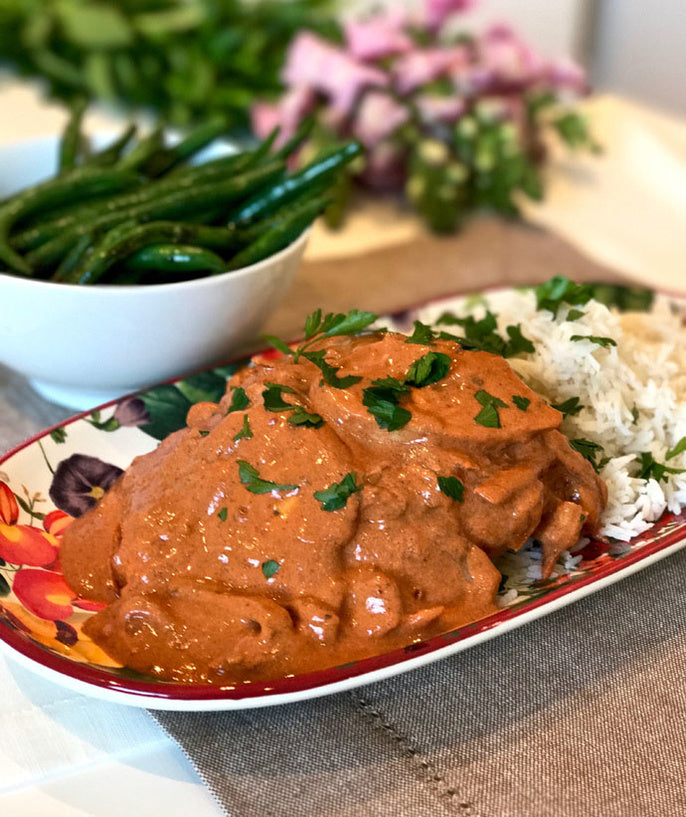 | | |
| --- | --- |
| Preparation time: | 10 mins |
| Cooking time: | 10 - 15 mins |
| Serves: | 4 |
Ingredients
1 tablespoon oil
3 chicken breasts, sliced into 2cm pieces
1 brown onion, sliced
500ml chicken stock
1 cup sour cream
1 tablespoon flour
Method:
Place a large skillet or saucepan over high heat. Add half of the oil and half of the chicken. Brown the chicken on all sides before removing from the pan and repeating with the remaining chicken.
Turn the heat to medium and add the onion. Cook for 5 minutes whilst stirring. Add the jar of Beerenberg Slow Cooker Hungarian Beef Goulash and return the chicken to the pan. Stir to coat the chicken before adding the chicken stock. Turn the heat to low and simmer for 10 minutes or until the chicken is cooked through.
Place the sour cream and flour in a heatproof bowl. Add a spoonful of the chicken cooking liquid and stir to combine. Add a few more spoonful's and stir to combine. Add the sour cream mixture to the pan. Remove from the heat and stir to combine. Serve with steamed rice or pasta.