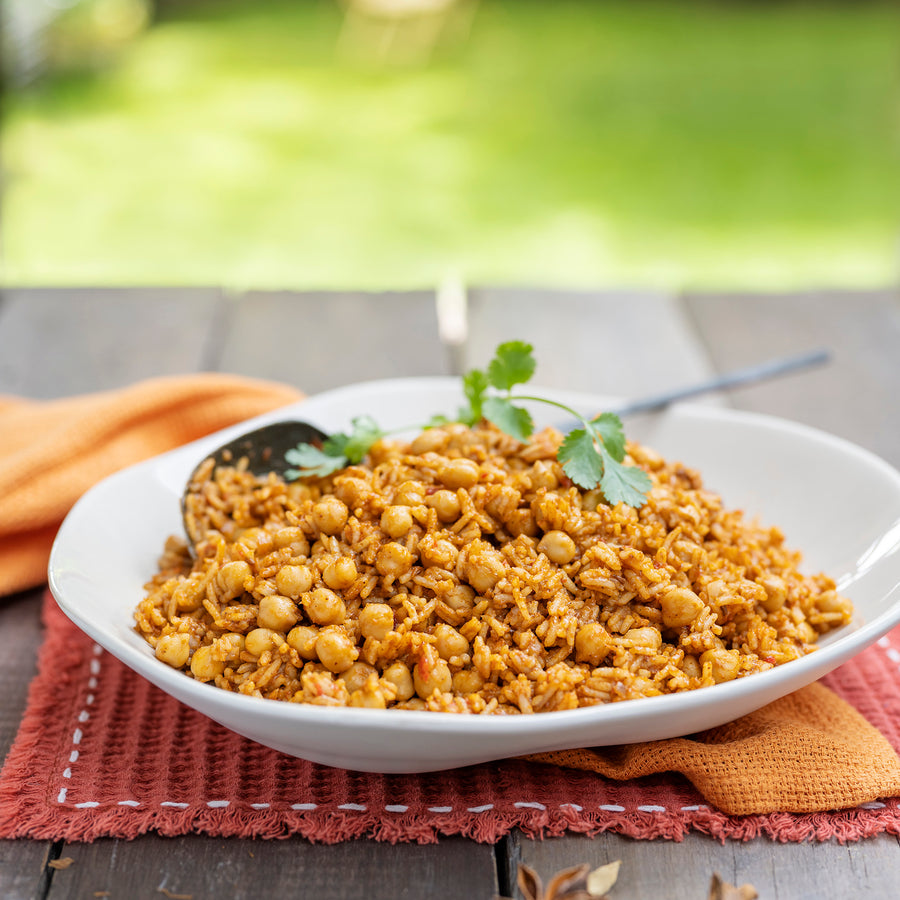 Ingredients
1 cup basmati rice
1 ½ cups water
1 x 400g can chickpeas, drained
Salt and pepper to taste
---
Directions
Place rice, water and Beerenberg Moroccan Chicken Meal Base, in a saucepan with a tight fitting lid. Stir to combine. Put the lid on the saucepan.
Cook over medium heat for 8 minutes then add the drained chickpeas, stir.
Check seasoning and adjust with salt and pepper.
Return pan to heat with lid on and cook a further 2-3 minutes.
The liquid should be absorbed and the rice tender but not over cooked.
Fluff up with a fork and serve as a stand-alone dish or an accompaniment to a curry or stew.