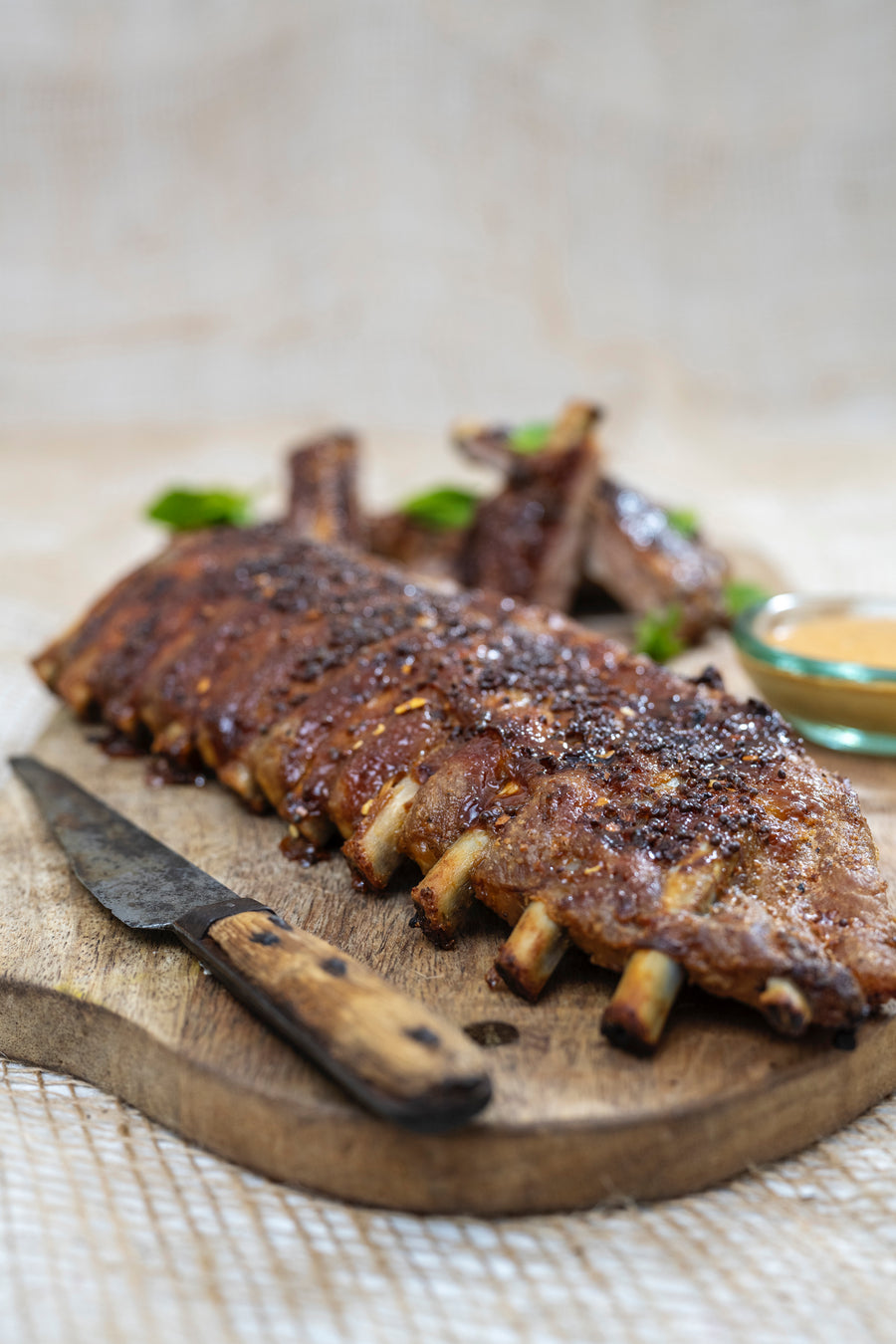 Ingredients
Salt and pepper to taste
2 tbsp brown mustard seeds
1 tsp chilli flakes
Mint leaves to garnish
---
Directions
Combine Beerenberg Chipotle Ranch sauce, brown sugar, smoked paprika, salt and pepper.
Place ribs on a tray, spread with marinade, cover and refrigerate overnight.
Preheat oven to 160°C.
Remove ribs from marinade, place ribs in a roasting pan lined with baking paper. Reserve the marinade to use later for basting.
Cover ribs with foil and bake for 1 hour, ribs should be tender. Remove the foil, brush generously with reserved marinade and scatter with mustard seeds and chilli flakes.
Return the ribs to the oven, increase the oven temperature to 200°C.
Cook for 10 -15 minutes to brown.
Serve on a board with a bowl of Beerenberg Chipotle Ranch Sauce for dipping.