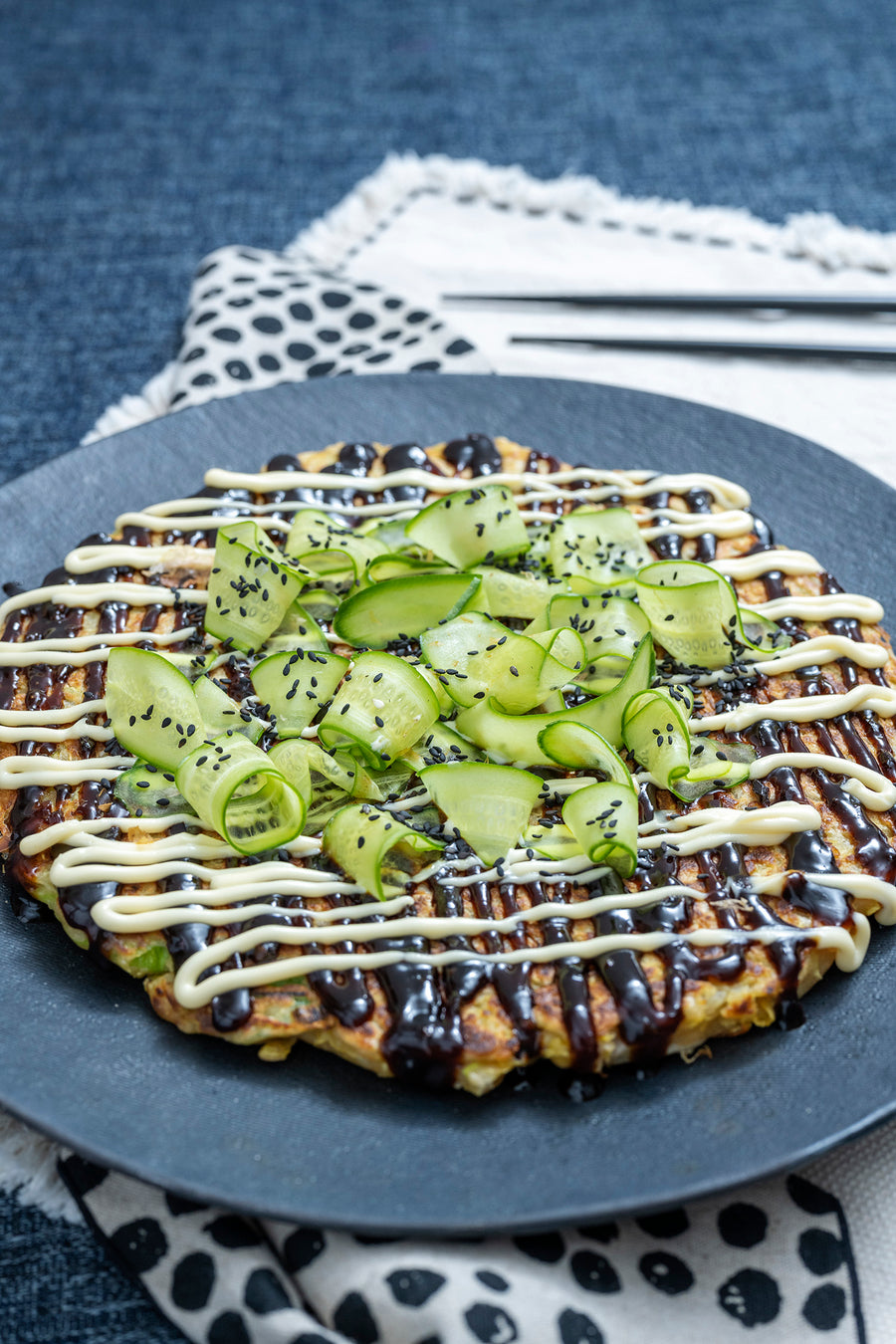 Ingredients
1 cup self-raising flour
1 egg, beaten
1 cup water
¼ tsp salt
1 tbsp soy sauce
2 cups shredded Chinese cabbage
2 spring onions, chopped
2 tbsp vegetable oil for frying
---
Directions
Combine all the pancake ingredients in a large bowl.
Heat a large non stick fry pan over high heat. Add the oil, when hot, carefully tip in the pancake mixture and form into a round shape.
Cook till the pancake is set and golden, then flip over and repeat cooking the second side till golden.
Slide the pancake onto a serving plate and generously drizzle with Beerenberg Asian Sticky Pork Belly Meal Base. Then drizzle the opposite direction with mayonnaise and garnish with shaved cucumber and with black sesame seeds, sprinkle with salt to taste.
Quick tip: to make drizzling the sauce easy, place the simmer sauce in a zip lock bag.
Snip a small tip off one corner of the bag when ready to drizzle.