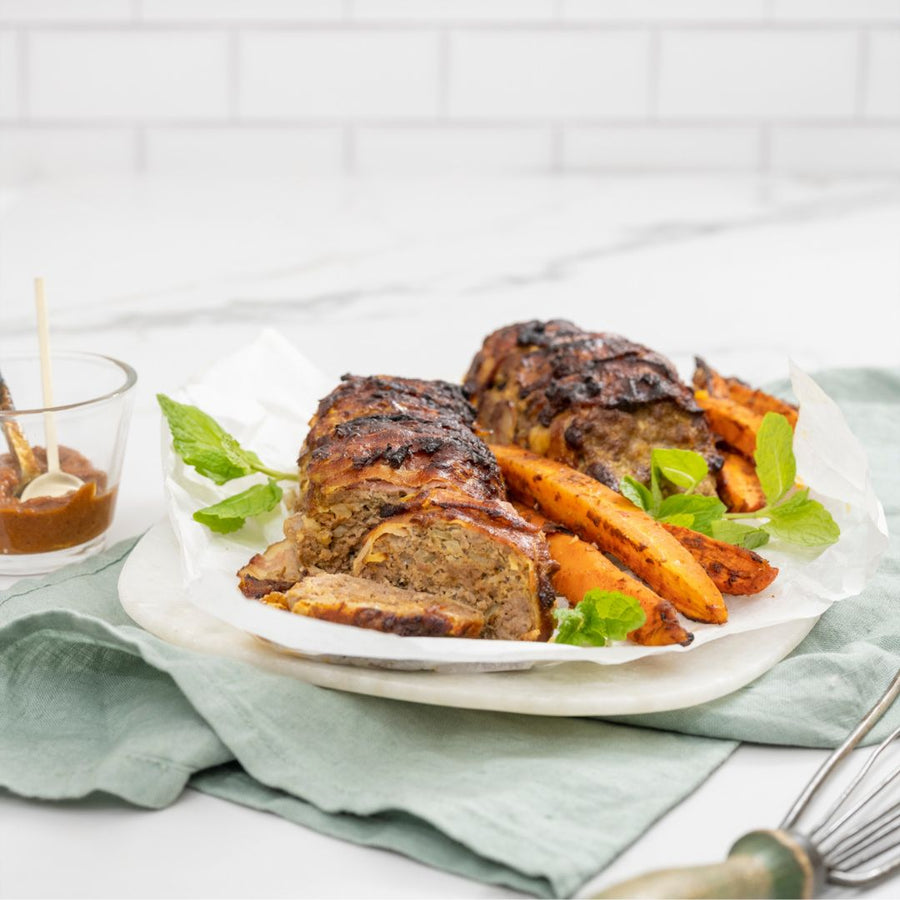 Ingredients
500g mince lamb

3 cloves garlic, crushed

½ small green capsicum, finely chopped

1 egg
½ cup fresh breadcrumbs
---
Directions
In a large bowl, combine minced lamb, garlic, onion, green capsicum, egg, bread crumbs, salt, black pepper, and 2 tbsp Beerenberg Lamb Biryani meal base. Using your hands, mix until evenly incorporated.

On a piece of parchment paper, form lamb mixture into 2 equal loaves that will fit in your air fryer. Layer pancetta slices on top of loaves.

Using the ¼ cup of meal base, brush over the pancetta and sides of the meat loaf.

Line air fryer basket with a paper case, as juices may overflow during baking.

Set air fryer to 180°C, timer on 25 minutes.

Bake until the top is golden brown and loaf is firm to touch.

Garnish with fresh mint and serve sliced with vegetables of your choice. We think this pairs perfectly with our Moroccan Carrots.