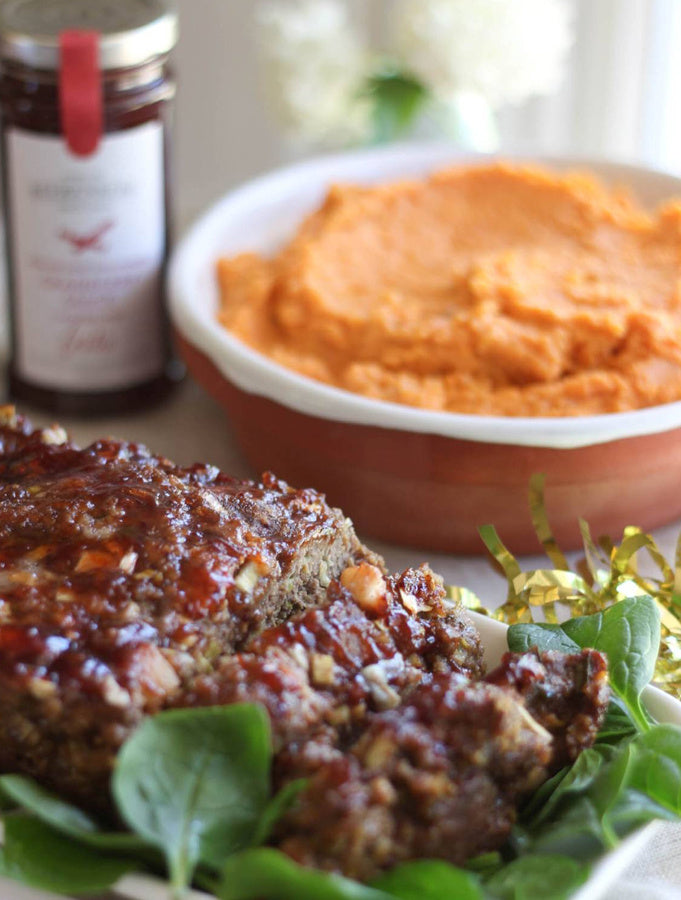 Ingredients
2 large Italian sausages (with fennel seeds if you can find them!)

600g ground beef

1 egg, beaten

3 tbsp Beerenberg Worcestershire Sauce
 
1 cup sourdough breadcrumbs
1 leek, trimmed and diced

1 tbsp finely chopped rosemary
---
Directions
So easy, homely and delicious - this meatloaf is just as good cold the next day as it is hot from the oven. 
Preheat oven to 180C and line a loaf tin with baking paper. In a small saucepan on the stove combine the Beerenberg Cranberry Sauce, apple cider, sugars and paprika over medium heat. Bring to a boil then reduce heat to keep at a light bubble and allow flavours to simmer together for about 25 minutes until glaze thickens slightly.
In a large bowl combine the sausage meat, beef, egg, Beerenberg Worcestershire Sauce, bread crumbs, shallots, leek and rosemary. Press the meat into the prepared tin, pour 2/3 of the hot cranberry mixture over the meat, and cover with a layer of baking paper then foil. 
Place meatloaf in the preheated oven and cook for 45 minutes, add the remaining cranberry sauce during the last 10 minutes of cooking. Remove from oven and let rest for 10 minutes before serving.