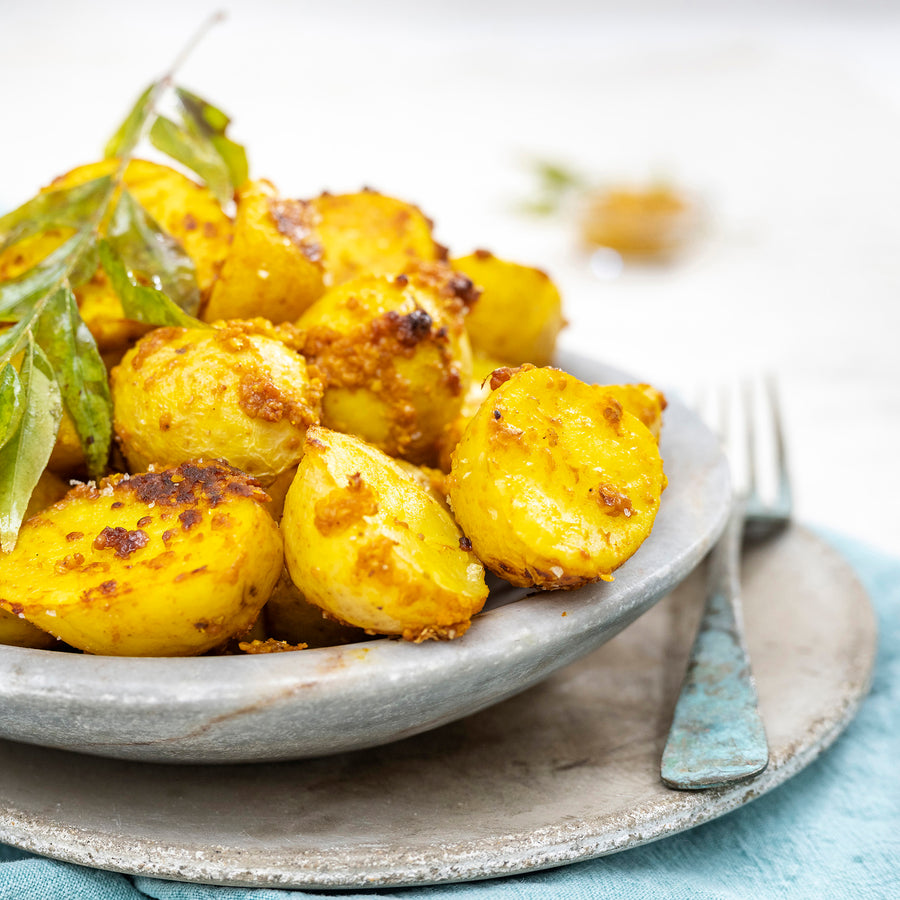 Ingredients
1 tsp salt
½ tsp ground white pepper
½ cup vegetable oil
2 sprigs curry leaf
---
Directions
Place the potatoes in a large saucepan and cover with cold water.

Bring to the boil and cook till just tender when tested with a skewer, approximately 8 – 10 minutes. Drain.

In a large fry pan, heat the oil, add smokey honey mustard, cumin seeds and turmeric. Stir to fry for 1 minute then add the drained potatoes, tossing through the mustard and spice mix.

Season with salt and pepper. Allow to brown and crisp a little.

In a small pan, heat the extra vegetable oil, when hot carefully add curry leaves, fry for a few seconds to crisp the leaf. Stand back as the leaves will spit while frying. Remove from the oil and drain on absorbent paper.

To serve, place the hot potatoes in a bowl and garnish with curry leaves.