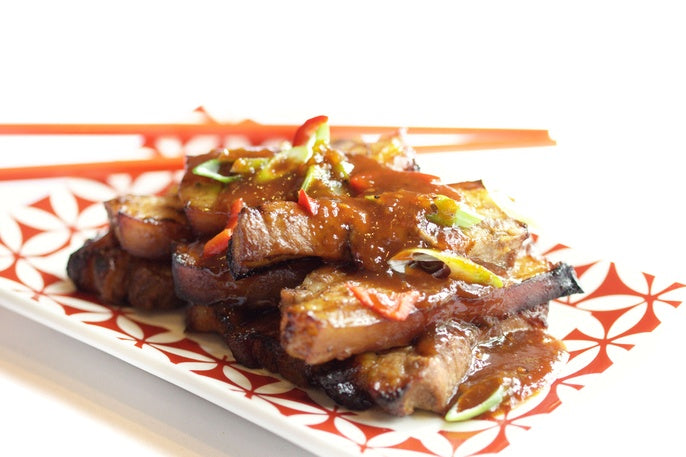 Ingredients
800g pork spare ribs
1 teaspoon peanut oil
---
Directions
Preheat oven to 250°C/230°C fan-forced. Place a wire rack in a roasting pan. Pat pork rind dry with a paper towel. Score rind with a sharp knife. Combine oil and Beerenberg Sticky Rib Sauce in a bowl. Rub oil mixture into pork rind. Season with pepper. Slice between bones into 3 pieces.
Place pork, rind side up, on prepared rack. Roast for 10 minutes or until rind starts to crackle. Reduce oven to 200°C/180°C fan-forced. Roast for 15 minutes or until pork is just cooked through.
Serve with a side bowl of steamed Asian bok choy.