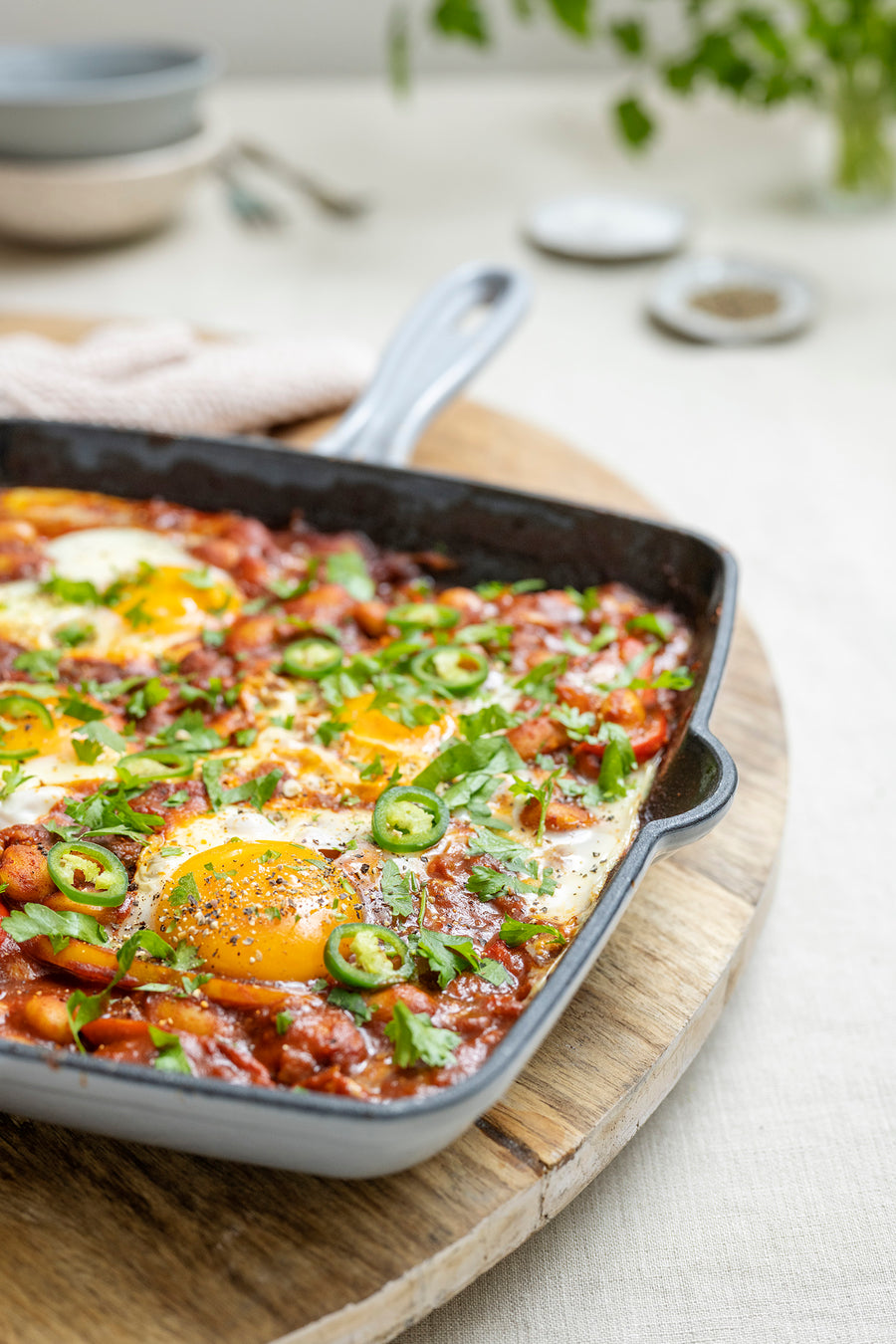 Ingredients
1 tbsp olive oil
1 large onion, peeled and finely chopped
1 small red capsicum, seeds removed and finely sliced
1 small yellow capsicum, seeds removed and finely sliced
1 red chilli, seeds removed and finely sliced
1 tsp cumin seeds
1 tsp ground coriander
---
Directions
Heat olive oil in a large pan, add the onion, capsicum and chilli and sauté to soften.
Add the cumin, coriander, salt and pepper stir to combine.
Stir in white beans, Beerenberg Chicken Chorizo Paella Meal Base and water. Bring to the boil, reduce heat and simmer for 5-10 minutes to allow the liquid to reduce.
Using the back of a spoon, make four indentations in the bean mixture, Gently crack an egg into each indentation, reduce heat and allow to cook till the white has set.
Sprinkle with parsley and serve straight to the table with toasted sourdough.