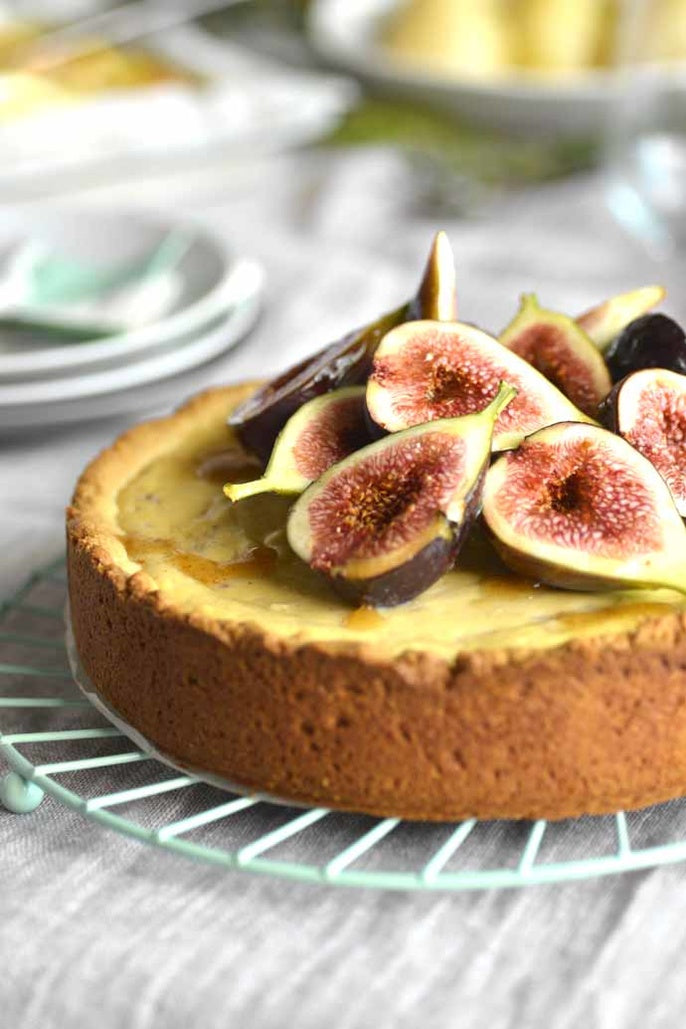 Ingredients
2 cups plain flour
1¼ cups almond meal
50g caster sugar
1½ tsp baking powder
Pinch salt
210g butter, softened
---
Directions
Preheat oven to 160°C. Brush with butter and line a 26cm diameter springform cake tin with baking paper.
Using a food processor, pulse the flour, almond meal, sugar, baking powder and a pinch of salt in a food processor.
Add butter and process to combine.
Press the dough into the base of the tin and push up the sides.
Blend the ricotta, eggs and vanilla then fold through ½ jar Fig and Cinnamon Jam.
Carefully pour the cheese mixture into the prepared base.
Bake in the preheated oven for 1 hour or until golden on top and just set in the centre of the cake.
Set aside in tin to cool then release sides and transfer to a serving plate.
Pile the fresh figs onto the centre of the cake and drizzle with some extra Fig and Cinnamon Jam.
The cheesecake is best served at room temperature.