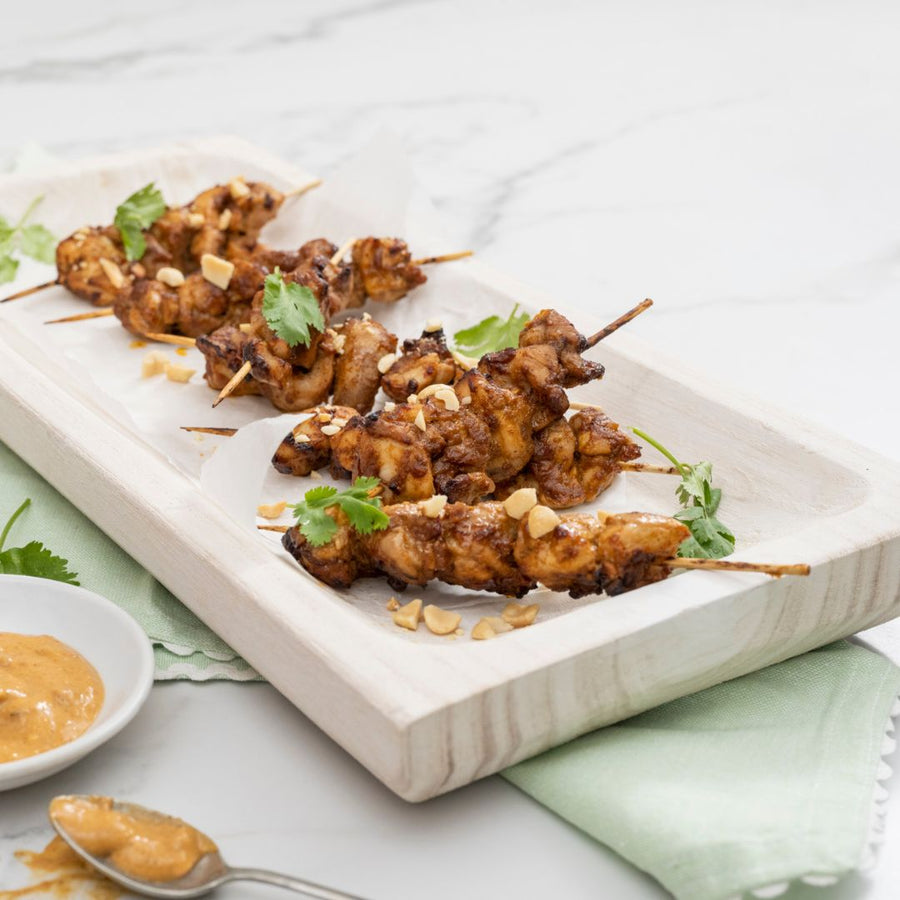 Ingredients
2 tbsp crunchy peanut butter
roasted peanuts, finely chopped to garnish
FOR THE DIPPING SAUCE:
2 tbsp crunchy peanut butter
1/4 cup coconut cream
---
Directions
Mix together 3/4 jar of Beerenberg Moroccan Chicken 30 Minute Meal Base with lime juice and zest, garlic, ginger, soy sauce and peanut butter.
Add chicken to the marinade mix, stir to coat. Cover and place in the fridge for at least 1 hour or up to 8 hours.
Thread chicken onto 8 x 20 cm pre-soaked bamboo skewers.
Line air fryer basket with a paper liner.
Place half the skewers into the prepared basket and cook at 180°C for 5 minutes. Turn skewers and cook a further 5 minutes or until cooked through.
Repeat with remaining skewers.  
Serve with prepared dipping sauce and a sprinkle of chopped roasted peanuts 
Dipping Sauce:
Combine remaining meal base with 2 tbsp crunchy peanut butter and ¼ cup coconut cream. Adjust seasonings and freshen with a generous squeeze of lime juice.