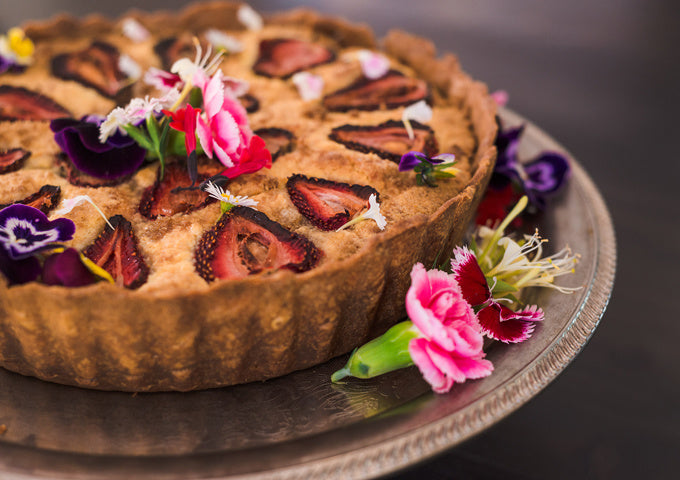 | | |
| --- | --- |
| Preparation time: | 15 mins |
| Cooking time: | 45 mins |
| Serves: | 12 - 16 serves |
Ingredients
1 roll of short crust pastry
4 cups of almond meal
2 eggs
200g unsalted butter
1 cup dark brown sugar
½ teaspoon vanilla paste
2 cups of strawberries
Method:
Line and chill a 23cm flan dish. Press in pastry and line with baking beads. Cook for ten minutes at 170c until golden brown. Remove baking beads and set aside and allow to cool.
Turn oven to 160c and leave on.
In a food processor combine all remaining ingredients apart from strawberries. Pour mixture into flan case. Halve strawberries and place onto the tart filling. Sprinkle with a small amount of dark brown sugar. Place into oven and bake for 40 -45 minutes until golden brown and set. Serve with vanilla cream.