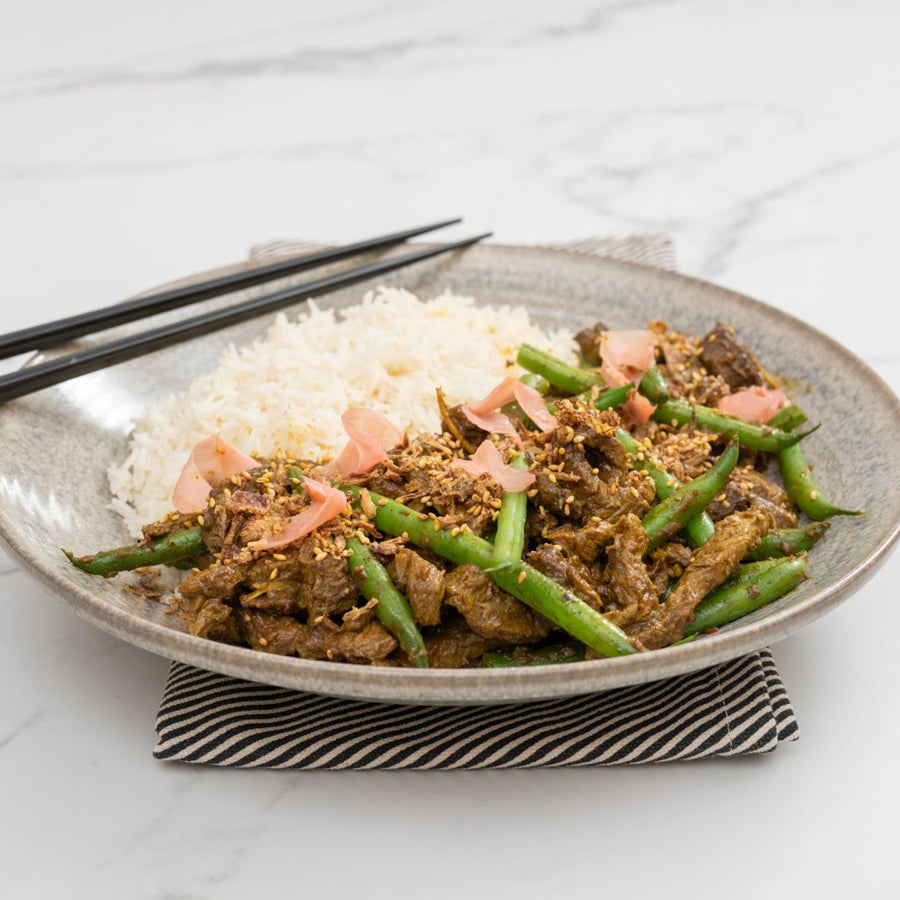 Ingredients
250g green beans, trimmed
1 tsp sesame oil
freshly ground black pepper to taste
Garnish with pickled pink ginger, crispy fried shallots and toasted sesame seeds
Steamed rice for serving
---
Directions
In another medium bowl, toss beef with Beerenberg Japanese Beef Curry meal base, ginger, soy sauce, corn flour, and wine. Let sit 5-10 minutes.
Arrange half of the beef in a single layer in an air fryer basket.
Set the air fryer at 200°C, timer for 8 minutes.
Set cooked steak aside into bowl with sauce. Repeat with remaining beef and cook for 6 minutes, then add prepared beans and cook a further 3 minutes.
Place all the beef and beans into a serving bowl, toss serve with steamed rice and garnish with pickled pink ginger, a sprinkle of fried shallots and sesame seeds.