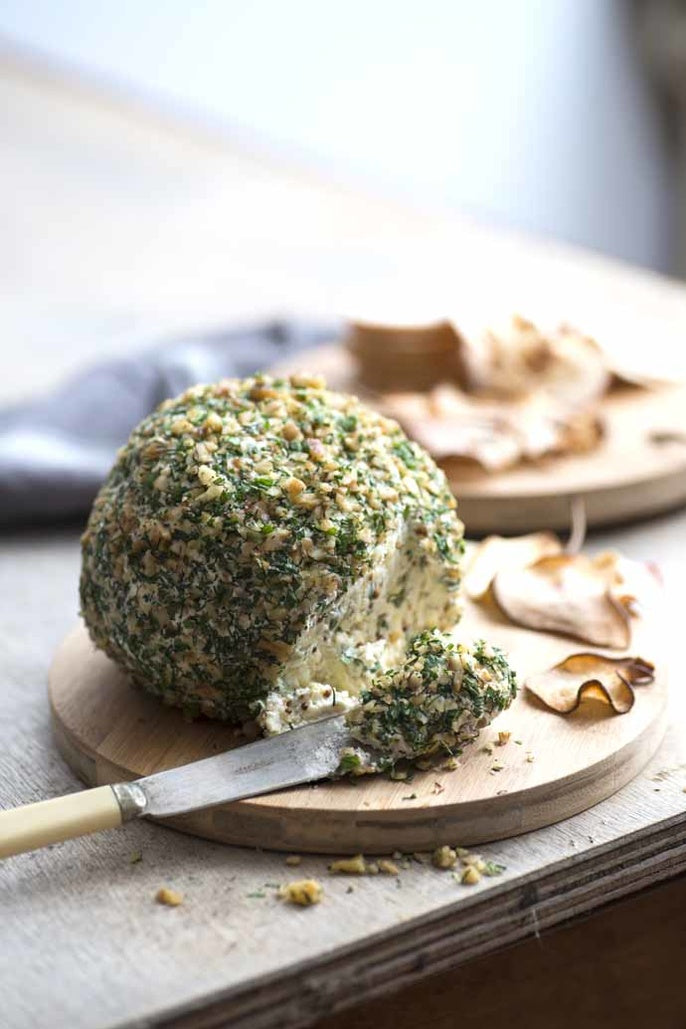 Ingredients
250g cream cheese, room temperature
¾ cup tasty cheese, grated
¼ cup mayonnaise
1 tbsp lemon juice
¼ cup Beerenberg Bavarian Mustard
1 spring onion, finely chopped
¼ cup parsley, finely chopped
2 tbsp dill, finely chopped
Salt and pepper, to taste
½ cup finely chopped walnuts
---
Directions
In a large mixing bowl, mix together the cream cheese, grated cheese, mayonnaise, lemon juice, Mustard, spring onion and half of the herbs. Season to taste.
Place the mixture onto a large piece of plastic wrap and form into a ball. Refrigerate for 15 minutes to firm a little.
In a flat dish, combine the remaining herbs and chopped walnuts.
When the ball is firm, remove the plastic wrap and roll in the herb and nut mix to coat.
Return to the refrigerator until ready to serve.
Serve with fruit crackers or lavosh.